Why Being a Photographer is probably the best job in the world
You should become a photographer because you get to take pictures for your job. You get to pick when you want to work and have what hours you would like to work. Another reason to be a photographer is that everything you are taking pictures of are current in style. You can also travel to different places to take pictures of models, actors, and athletes. If you are a good photographer then you can get known and make a living of of being a photographer.
Equipment for photography
Canon EOS Rebel T7 DSLR Camera with 18-55mm and 75-300mm Lenses Accessory Kit- $549.00
            I need this for my business because I can use it to start my business. I need it to take pictures and it is a good camera for that.
GEEKOTO AT24Pro Dreamer 77″ Aluminum Tripod- $79.99
   I need this for still pictures and landscape pictures, it is useful for pictures that are still.
Apple 13.3″ MacBook Pro M1 Chip with Retina Display (Late 2020, Space Gray) – $1,699.00
            This can be used for editing and posting pictures on my blog.
Critique of Silver List Photographers
Rafael Soldi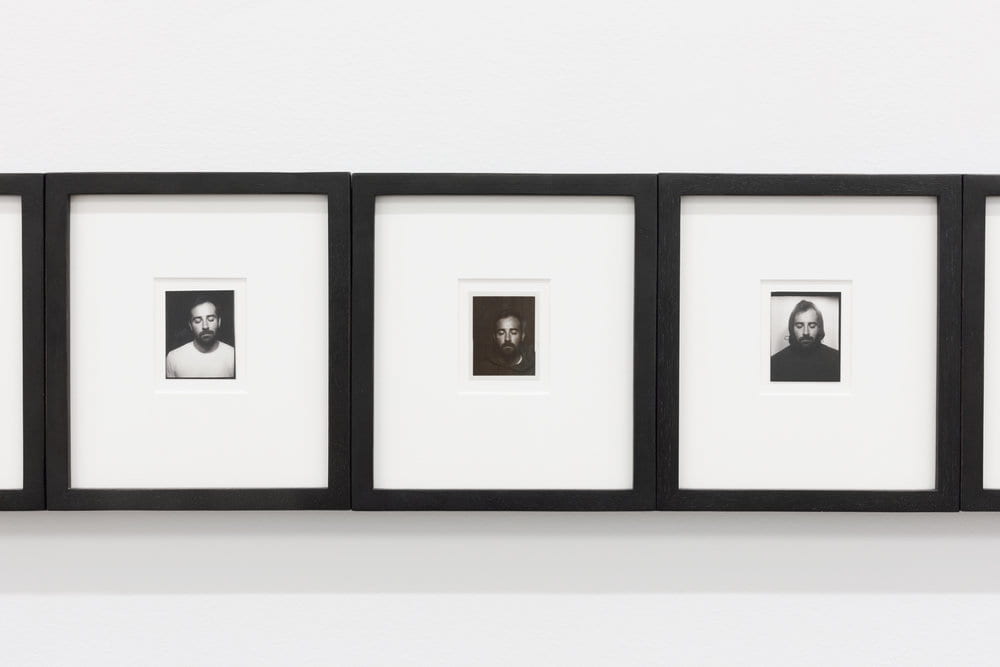 In his work I noticed that he has portraits of people, but their eyes are closed. The pictures are black and white. As I continue to look at his work, I notice that in all the pictures the subject looks the same. The website looks very neat, and I like how everything matches up for example the theme stays the same through all of it.  
http://www.rafaelsoldi.com/imagined-futures-1  
Steph Foster 
I noticed as you look at her website there is a lot of images related to the system, the criminal system. To me her pictures are showing us that they portray the system and the people in it bad but don't give them any justice. Her website is very organized and makes a point about the system.  
https://stephfosterstudio.com/  
why is photography so important
Photography is important because it opens the eyes of people and lets them see the world in different views. Photography is a form of art. Photography is used to tell a story and shows a part of someone's life. Photography is also something you learn, you pick up a camera you learn how to shoot a photo then edit it. you can also start to travel and take more pictures.
Photography is images that capture the moment. Photography is a hobby, a skill. I think photography is a way to express how you are feeling. you can spread awareness through photography and touch people with it.
Your Favorite Photo from 100 Most Influential List
This photo is my favorite photo. This photo was taken July 22, 1975. It is called "Fire Escape Collapse," There was a fire on Marlborough Street. In the picture is the mom and a child. They were stuck on the fifth floor of the building. The women fell down crushing the floor and died but she saved her god daughter. The god daughter fell on top of the women.
This picture is very strong and you can see that there is fear on their faces. You see he smoke coming out of the window and the fire escape is falling as well as the women and child.
The Canon Lens Experience
Randy Kerr is a travel photographer. Travel photography is where you capture landscape and sceneries. When Kerr is going to travel he looks up the place he is going to online to get a sense of the place. He then brainstorms ideas for different pictures. To prepare for the travel and to take pictures he travels with a  Canon EOS 5D Mark. Kerr travels around the world and takes pictures of beautiful places. He once took  long trip with barley any clothes but he did not care because he just wanted to take pictures.
This inspired me because I like taking pictures of landscapes and I like to go out to different places just to look at the scenery.
PHOTOGRAPHY JOB HUNTING ON INDEED
One job that I found that I would be interested in is a Social Media Specialist. In order to be a Social Media Specialist you have to be part of social media management for at least 3 years. You also need to be in marketing for 3 years as well. This job consist of expanding social media platforms and keeping up with social media and everything that is in.
Broad Museum Collection: Image Critique
I like this piece of art work because the way it is edited. I like how its the face then his chest and arms, then the feet. I think that this picture is a little different and that's what makes it really unique.
Social Media Trends
Show your audience your "reel": a reel is a short video that shows your brand and who you are. It shows what you are promoting.
Make New friends: Make friends off of the content you produce, make sure you have good footage.
Stories capabilities are not only here to stay: What you post on your story can grown your company
Replace Face to Face time with Screen to screen time: videos online get more reactions.
Make eCommerce even easier: when you have your marketing on social media it is easier to buy things without leaving your website.
When it comes to content strategy, Knowledge is power:  you can grow by making reels, and posting on your story.
Just because you can go text heavy doesn't mean you should: its not good to have long captions.
Keep What's behind the brand and behind the screen at the forefront: make sure to share your brand and to tell news about your brand and promote it,
Jump Start Your Photography
Go to the movies: it helps inspire and motivate you.
Shoot your favorite food: Taking pictures of food is a creative way to start your photography.
Tell a story in 5 pictures: Find a way to show a story using 5 pictures it is very creative.
Take a self portrait: one of the easiest things to do but spice it up with new poses.
Shoot a family event: take pictures of your event.
See an Art show: That will give you creativity by looking at other peoples work.
Shoot for a holiday theme: if there is a holiday coming up or you have a favorite holiday shoot pictures that represent the holiday.
Shoot a sporting event: Take shots of the sport being played.
Listen to your favorite music: listen to music that inspires you to take pictures.
Read an Art magazine: you can get many ideas from reading a magazine.